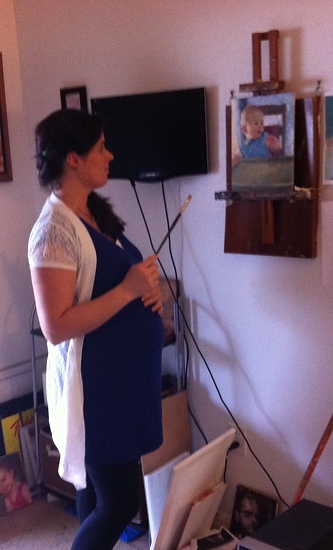 Yes, that's right. I'm painting baby #1 with baby #2 on the way! We are expecting a little sister for Liev in September. Honestly, the first four months of the year didn't feel like my most productive. That said, looking back I'm thankful for how much has been accomplished. New classes, new students, a few new paintings and shows - and lots of new inspiration!
Painting baby faces provides it's own set of challenges. There sweet little features are much more refined and delicate - the forms very subtle. When I was a student I painted a baby. I thought it was a good piece - it seemed technically ok. One of my very wise directors pointed out that my lack of personal experience made the painting emotionally distant. It wasn't a subject I understood enough to paint. She was absolutely right and ever since I have focused on painting what I know - what is familar and dear to me. Even if the work I have produced hasn't been what would be considered 'trendy' it has resonated with viewers and collectors. Now at last I am earning the right to add precious little faces to the reportrie of what I 'know'. I hope these upcoming pieces will resonate as strongly with viewers as my other works!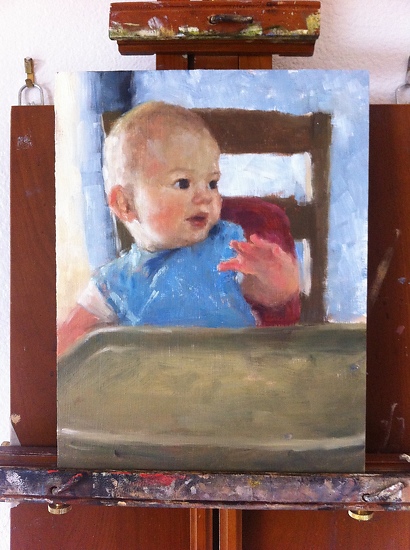 This in progress painting of Liev will be on display at the Fifth Avenue Art Gallery in July for their members choice show. I'll post a finished picture and more details soon.
Thanks for reading!